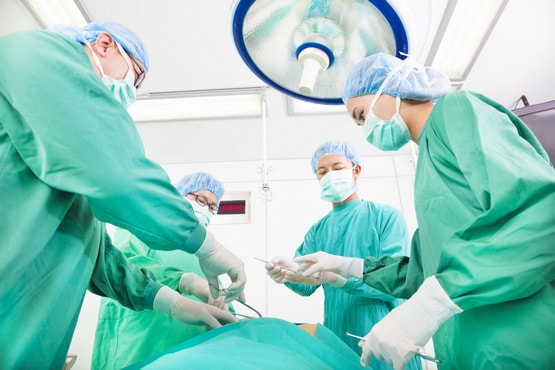 An innovative operation performed at Schneider Hospital saved the life of 9-year-old Tara Amar, who was diagnosed with a neck tumor. This was the first such procedure performed in Israel; only a handful of similar interventions have taken place worldwide.
The mass in Tara's neck was first detected approximately two months ago. Subsequent visualizations revealed a life-threatening tumor in her C2 (second cervical) vertebra that had to be removed. Earlier this month, a team of specialists from Schneider and Beilinson hospitals, which included pediatric surgeons, neurosurgeons, ENT experts, plastic surgeons and anesthesiologists, successfully performed the operation.
The Surgery
According to one of the experts involved in the surgery, its complexity stemmed from the tumor's location, extent of invasion (it fully infiltrated the vertebral body) and the fact that it encapsulated blood vessels leading to and from the brain and the spinal cord.
The surgeons' first task was separating the blood vessels. They then exposed the spinal cord and inserted a special fixator that held Tara's head and neck together after the C2 vertebra was removed. Once the tumor (which reached the base of the skull) was resected in its entirety, specialists inserted a specialized 3D-printed implant that reconnected the skull to the rest of the body. During the final stage the defect was closed with a muscle flap and a halo ring was applied.
While necessary, the surgery carried a high risk. Even the smallest mistake by the medical team could result in paralysis or even death. Israeli specialists, however, were up to the task, and the operation was a complete success. Tara is facing a period of rehabilitation, but is out of danger.