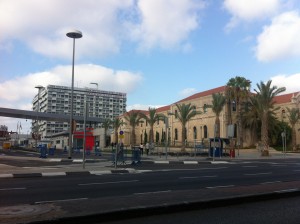 Established in 1938, Rambam Hospital is the largest medical center in Northern Israel. Located by the Haifa port, it is world-renowned for its ICU unit and trauma center. Rambam Medical Center works with The Technion's (Israel Institute of Technology, also located in Haifa) highly-regarded School of Medicine and provides a base for both scientific and clinical research. Additionally, Rambam Health Care Campus collaborates with highly reputable educational institutions such as Harvard and Johns Hopkins universities, and well-respected companies such as Insightec and GE.
Departments
At present, Rambam Hospital houses 61 inpatient and 76 specialty departments, 39 medical institutes and 25 laboratories. The 1,000-bed facility is staffed by over twelve hundred physicians, who annually treat up to half a million patients and perform over 50 thousand surgeries per year.
Rambam Medical Center offers treatment in all fields of medicine, including oncological diseases, cardiovascular surgery, obstetrics & gynecology, plastic surgery and traumatology. The center's Ruth Rappaport Children's Hospital is capable of providing comprehensive treatment in the entire spectrum of medical care.
Rambam Hospital also provides medical services to the UN's Peace Corps, the United States Sixth Fleet as well as Israel's Northern Military district. It enjoys a stellar reputation both locally and abroad, and has been accredited by the JCI (Joint Commission International) in recognition of its strict compliance with international health care standards.