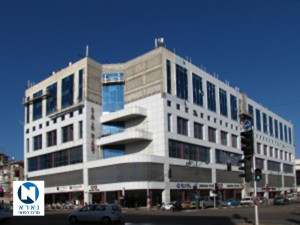 Operating according to the foremost global standards, NARA Medical Center is one of Israel's top private medical care providers. NARA is staffed by leading experts in their fields, capable of offering comprehensive treatment in the entire spectrum of medical care.
The clinic occupies a 33,000 square foot area, and has 5 operating theaters, and top notch diagnostics facilities. The center's patients, both from within Israel and from abroad, benefit from the center's ultra-modern diagnostic tools, and innovative treatment protocols individually tailored by NARA's staff of highly-skilled specialists.
The center is headed by one of Israel's leading vascular surgeons [[Prof. Avigdor Zelikovsky]], who previously served as head of Beilinson Hospital's Department of Vascular Medicine.
NARA Medical Center's Departments
Ophthalmology – NARA is the only clinic in Israel offering laser vision correction in one treatment
Vascular surgery – aortic aneurysm repair, treatment of abdominal blood vessels blockage and carotid obstruction, bypass surgeries. NARA also offers conservative blood vessel obstruction treatment and a wide array of remedies for varicose veins
Aesthetic medicine/plastic surgery – including rhinoplasty, liposuction and breast augmentation surgeries
Gynecology
ENT
NARA's Department of Ophthalmology is equipped with all the state-of-the-art equipment necessary for diagnosing and successfully treating eye disorders. Most of the department's experts trained and interned at leading North American or European hospitals. NARA's specialists are fully equipped to treat conditions such as cataracts, glaucoma, retinal detachment, strabismus, uveitis, and so on. It also offers laser vision correction.
The Department of Vascular Medicine is capable of diagnosing and successfully treating the vast majority of vascular and lymphatic system conditions. Nara Medical Center's state-of-the-art tools allow its' specialist to perform minimally-invasive surgeries (such as balloon angioplasty, stenting and IVC filter placement) according to the most modern protocols. The endovascular surgery methods applied at NARA allow patients to resume their normal lifestyle within just a few days following their surgery. The center also offers port chemotherapy treatment with reduced amount of active ingredients used, thus lowering the chances of side effects.
The center's Aesthetic Medicine department offers a wide array of treatments including hair, nails and skin treatments, modern cosmetic procedures including non-surgical facial contouring, lip and eyelid augmentation, chin shape correction and smoothing out nasolabial folds, as well as, other plastic procedures such as breast, buttocks and hips augmentation (including liposuction).
The Obstetrics & Gynecology Department also enjoys from the most advanced technologies available, which allow the center to perform complicated procedures and diagnose malignancies at a very early stage. Here to, whenever possible, the specialists opt for minimally invasive interventions, including endoscopic procedures to resolve Fallopian tube obstruction, and ovarian cyst and/or endometriosis resection. NARA also performs IVF-related procedures.
The Department of Otolaryngology offers both conservative and (when indicated) operative treatment. Robotic laser adenoidectomy and tonsillectomy allow to fully resect the required tissue. Maxillary sinus treatment is performed using an Israeli innovation – Kwik-Sil medical glue, which significantly reduces pain and bleeding. State-of-the-art cochlear implants are used to treat congenital and acquired hearing loss.
Other departments and Nara Medical Center deserving of a mention are orthopedics and spinal cord injuries, hepatology, lymphography and gastroenterology. NARA offers full diagnostics and treatment by leading experts utilizing cutting edge tools.