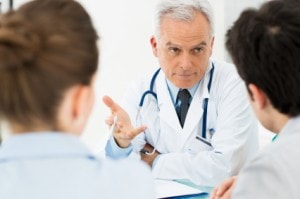 Manor Medical Centers offers patients who've already started treatment elsewhere to get a remote second opinion from an Israeli specialist. This program is available both to patients undergoing diagnostics and those who wish to confirm their diagnosis. It is important to emphasize that this is done remotely, so there is no need for you to travel to Israel.
Cost
The price of a second opinion from an Israeli specialist is $550 US. You will receive the physician's report (translated into English). You can also get a second opinion on your PET/CT scan (from a senior radiologist) and biopsy (from a senior pathologist) for $530 and $680 respectively (immunostaining not included in price).
Scheduling a Remote Second Opinion
In order to obtain a remote consultation, please send a description of your symptoms and copies of your medical documents, including PET/CT, CT, MRT and US images, X-ray scans, and any other relevant information to [email protected] or attach them to one of the forms on our site.
Our representative will contact you once we've received your files and arrange all the details, including, first and foremost, the identity of the specialist, who will be performing the second opinion. Payment take place once all the details have been arranged.