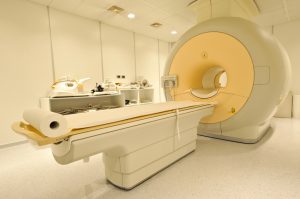 Assuta Medical Center is the first medical facility in the world to utilize Brainlab's groundbreaking technology that allows to simultaneously perform radiosurgery on multiple brain tumors, with minimal damages to surrounding healthy tissues. The development revolutionized the way patients with multiple brain mets are treated. Unlike previously, all masses can be targetted during a single procedure, which is normally performed on an out-patient basis. This means radiation is delivered only once, sparing patients from the side effects common to traditional treatment protocols.
The innovative method utilizes the device's capabilities to the max, allowing to simultaneously irradiate up to 10 tumors. In other words, it is now possible to treat 10 foci in the time it previously took to treat a single one, without any loss of efficacy. This is achieved thanks to the rotational capabilities of Brainlab's apparatus.
Advantages
The new method offers significant benefits to patients with multiple brain tumors, as it can significantly reduce the number of required therapy sessions. But this isn't its only advantage – despite several masses being irradiated at once, the amount of radiation absorbed by healthy brain tissue is actually less than during traditional WBRT (whole-brain radiation therapy). This leads to much less pronounced side effects.
Prof. Roberto Spiegelman is the specialist in charge of overseeing the treatments at Assuta. He is a leading expert in the field of stereotactic radiosurgery and has been included in Forbes Magazine's top medical professionals in Israel list for 2014 and 2015. At present he heads the stereotactic radiosurgery unit at Sheba Tel-HaShomer Medical Center and also practices at Assuta Hospital.